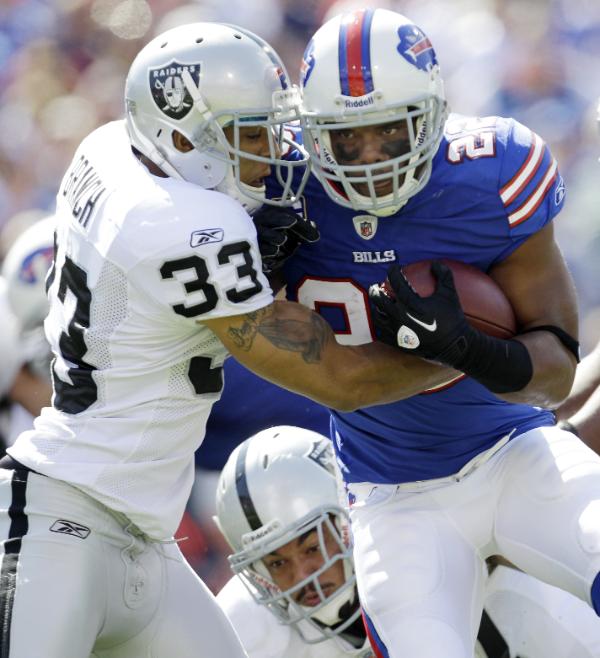 4/25/13
Hundreds of miles apart, bonded by incredible anxiety, both the Buffalo Bills war room, and the St. Louis Rams war room, let out a collective sigh. The combined wind of exhalation would have filled a sailboat sail, and probably moved the boat a couple yards. The feelings were selfish, but in the NFL draft, you've got to fight for your rights, before you don't have any.
The Jaguars had decided to forgo a wide-reciever in the first round, and instead selected Chance Warmack, a beast of guard, who was 6 feet, 2 inches, 317 pounds. He was expected to make an instant impact, and he did. At least on the Rams and the Bills.
Five minutes later the Cardinals picked up Luke Joeckel out of Texas A&M. He was a 6'6″, 307 pound tackle that would start from the start. The Bills knew that now was the time for action.
The phone rang.
Buddy Nix reached a wrinkled hand out, picked up the phone, and he said hello.
"Hey, Buddy, Jeff here, I gotta counter proposal for you."
Buddy held his breath, as did all of the Buffalo war room occupants.
"I want to do everything you said, with our next year's first round pick, and Fred Jackson."
Buddy exhaled for what seemed like an interminably long time. He looked at Marrone. Marrone read Nix's lips, and grimaced. Then he held up his hands as if to say, Why not?
"Jeff, gimme a second."
Buddy hurriedly dialed another number, and the phone rang elsewhere in Buffalo.
"Hello, Fred? Yeah, it's Buddy. How'd you feel about going to St. Louis?"
On the other side of the phone Fred Jackson had a bit of a dizzy spell. He sat on his couch, and found that there were tears rolling down his cheeks. He looked up at the ceiling and whispered a small prayer.
"Do what you want, Buddy," he replied shakily. "I understand."
Buddy heard him sobbing, and promised they would only do it if they had to. He contacted Fisher, trying to offer him the same deal.
"We don't want that," said Fisher. "We want Austin, but we don't think he's worth the amount your making us give."
"I'm gonna take Austin if you don't trade. I want him, but not as bad as I need those picks!"
Buddy looked at Marrone who had his fingers crossed. The offensive minded coach was crossing his fingers, though he couldn't honestly say which version of the trade he would enjoy more.
"I'll do it," said Fisher. "Both first round picks. No Jackson."
Nix pumped his fist, and nodded to Marrone, they both smiled huge smiles. After the technicalities had been worked out, they gave each other bear-hugs, and called Jackson.
"You're stayin' here," drawled Buddy, loving the sound of Jackson's enthusiastic "thank you's".
The Rams quickly selected Tavon Austin, and the draft continued according to schedule. Suddenly there was a rumor that Rich Eisen reported. He said it was possible that the Cardinals had just traded with the Panthers.
The Bills war room exploded into action, with Nix and Marrone demanding information on the rumored trade. Nix's face had paled significantly, and his smile faded instantly.
"Let's hope they don't want him," he said to Marrone.