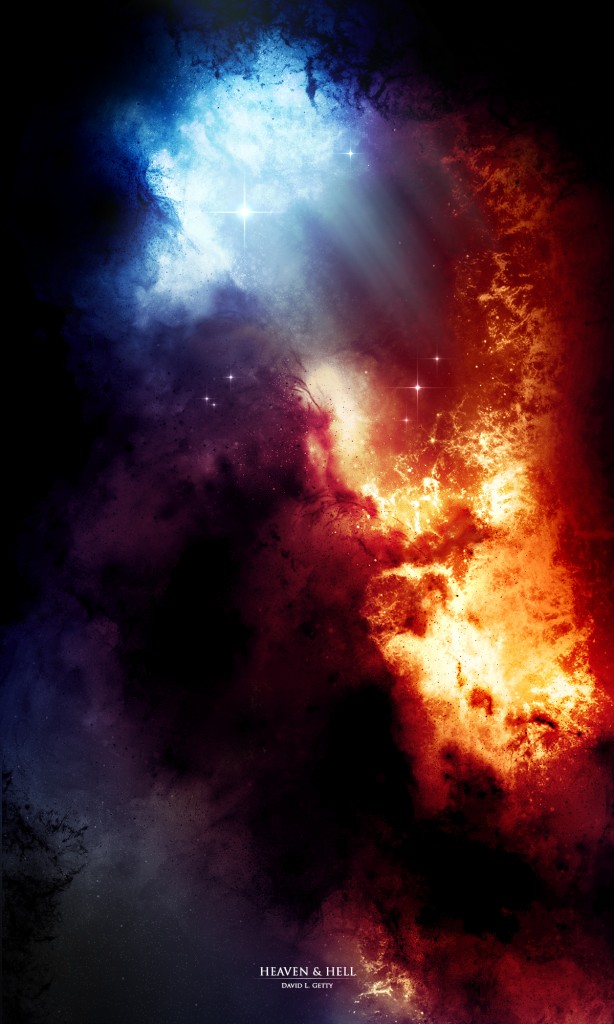 If a man is united with God how could he not live forever? If a man is separated from God, how could he not wither and die? —C. S. Lewis
No argument that is founded on logic can answer those questions. Our relationship with God is our eternity.
Heaven, simply put, is a oneness with God. There is no doubting yourself, there is no questioning him. Everything is set so you can be the person you were meant to be. You also get a relationship with the maker of the universe, so, there's that, too.
Hell is the opposite. Hell is life with no God. For real. You aren't pretending there's no God, God just is not there. It is chaos, it is disorder, it is pain, it is suffering. It's everything we were not meant to be. All with no hope.
Heaven isn't a place we earn. Heaven is a place we "inherit" because of a relationship with God. It follows our bond with him. It is the natural course. If you love him, you are bound through eternity to the one who created eternity and you. We don't inherit it by friending God as if he were on facebook, keeping him in your contacts in case you need him. You need a real relationship founded on trust, and love. It's not required by rule, but by law. The law of this world. If you're not united with God, what is keeping you from withering and dying?
Hell is not a place that God sends us. It is a place we send ourselves. When God created us, he gave us the freedom of choice, because otherwise it wouldn't be an honest relationship if he created us to naturally love him.
Neither Heaven, nor Hell, can be used as a coercive bludgeon in an honest relationship. God doesn't hold anything over our heads, he simply presents information and allows us to make an informed decision.
We play games with ourselves, though. Our fears of hell drive us to falsify a relationship with God, and our desire for Heaven, without a loving relationship with God, does the same.
Leave it to us to screw up the relationship, right?
Thank God for Jesus, because he's so much wider than our narrow-mindedness. He's so much longer than our short-sighted views. So much taller than our shortcomings.
He's so much more than our less.