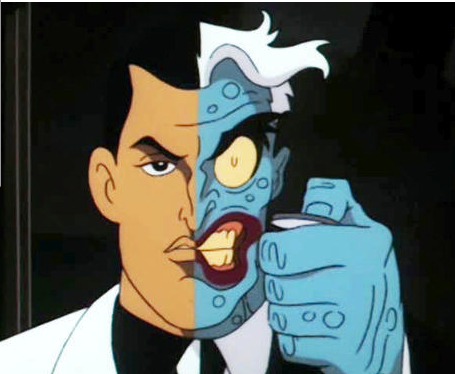 The Canandaigua Knights are proving to be quite the conundrum. They are 3-5-1 in nine games; just one game past halfway and two games out of .500. They've shown they can beat the teams they should, but have been spotty in games facing opponents of a higher caliber.
The story line for the 2014-15 Knights has been defensive struggles contrasted by offensive successes.  They've scored 32 goals, but conversely, they have allowed 41 goals.
In a barn-burner on Saturday, the Knights put 5 goals past the Perinton Blades goaltender, but they also allowed 9 (NINE!!!!!!) goals. In games with nine goals against, "no one can take enough [blame]" according to the Knights goaltender Ian Campbell.
"There's way more than enough blame to go around," says Campbell. "No one can take enough of it. We had a lack of focus, effort, and execution. It's on me first and foremost, because I'm the goalie, but the other guys also know what they did wrong, and what they did right. We know what we have to fix to win. We did nothing right today. So whatever we did today, if we don't do it next game, we'll win."
Alex Melroy, a forward, and team leader said of his play, "I [stunk]." During this part of Melroy's interview, Campbell, the goalie, came up behind Melroy in the locker room, and nodded vigorously.
"It was a total defensive breakdown," said the defenseman Noah Van Stralen. "We were horrible."
On the offensive side of things, the Knights were excellent with five goals. The problem was getting offensive pressure (not goals, but goals are nice, too) out of any line except the top line. The first line (Karekos, Furhmann, Kurz) had at least three goals, if not four. (Sorry, this is all done by memory and you tend to forget games that you lose 9-5.) The rest of the lines had spotty pressure, but nonetheless accounted for one or two of the other goals.
The Knights were thankful that they were given an opportunity to rebound the next day in Geneseo against the Livingston Cnty. Blues. The Knights went into the game a little cowed, but they were determined to redeem a little respect.
"I yelled at 'em before the game," Asst. Coach Scott Reston said. "I told them to work hard, and love the game. It's important to work hard all the way through."
The Knights played a great first period, dominating a lesser team, as they should have, but the opposing goaltender did exceptionally racking up eleven saves in the first period.
In a particularly offensive offensive-zone possession for the Blues, they set up an excellent shooting lane, and they deflected the puck past Knights goalie Ian Campbell.
"I didn't even get mad after that one. I was a little disappointed because my defense had done so well forcing long shots all game, but I couldn't have done anything about it when they tipped it."
Soon after though, Knights top goal-scorer Gavin Furhmann scored a beautiful goal to tie.
At the start of the second period the Knights continued their pressure getting a little aid from the refs in the way of penalties. Their problem was they weren't scoring.  Even more problematic was the fact that about five minutes into the second period there was a scrum for the puck at the Knights' defensive zone blue-line. Knight's defenseman Sid Klass stepped up and got caught in the kerfuffle, thus when the Blues offensive player retrieved the puck, there was no defense, leaving an indefensible two on none, which the Blues scored on.
"That was unfortunate, it really was," Head Coach Nick Van Stralen said. Because we had been dominating as far as skill, effort, time of possession, offensive attack time, and general overall domination."
Fortunately for the Knights, Logan Davis scored. It was a excellent goal  that occurred on a freak breakaway.
"I deked the two guys, fell on my [bottom] and put it top shelf. Then I sat there thinking, 'Did I just score?'."
After that the Knights took over in the third period. They put away two goals, and pressured the Blues the rest of the game.
INJURY NOTES
Alec Melroy was NOT wearing a mouthguard, and he chipped his tooth, and it looks sick.
Also, Ian Campbell is suffering a stiff neck after a tough hit he took in the first period of Sunday's game. (It was almost unbearable to watch. Any normal person would have most likely, probably died. Vicious, vi-cious hit.)
The Knights are enjoying themselves and that's what's important. They're refocussed after being spanked on Saturday, and Sunday was a launching point to get ahead in a tight league.